Use this page to learn how to preview activities that students have worked on or are currently working in.
The parent/guardian login allows the learning coach to view the activities within each module. The Resources module appears as the first folder in every subject. Within the folder will be articles relevant to the course, such as the role of the Learning Coach, materials list, getting started guide, and any additional subject-specific information.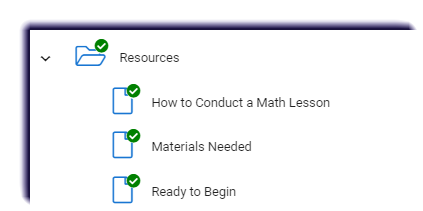 Once a lesson has been selected, a learning coach can view relevant information pertaining to that activity by selecting the Learning Coach tab. It outlines the lesson objective(s), skills necessary to be successful within the lesson, materials required, and key words to review with the student.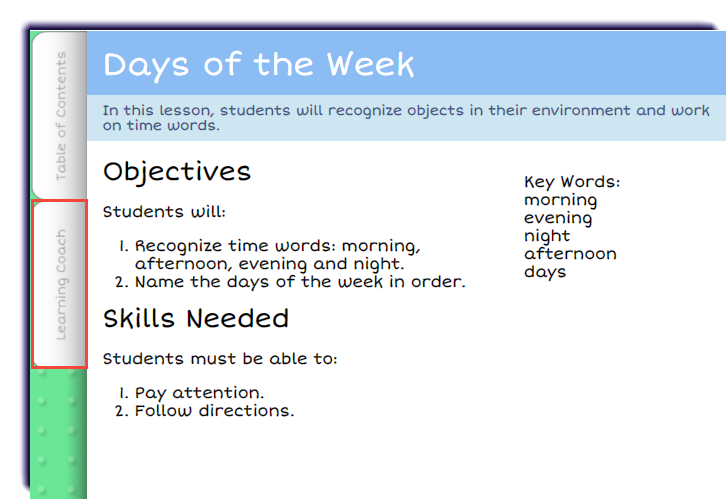 Lessons allow student to learn as well as practice the concept, complete assignments, and take assessments. Depending on the assessment, these will be completed online or with an educator.